Who is Brenda Hopkins Miranda?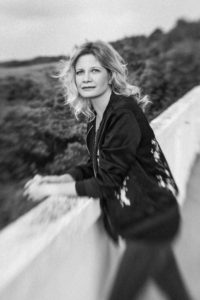 Eclectic music artist, pianist, composer, arranger, producer, groove inventor and fearless improviser born and raised in San Juan, Puerto Rico. Brenda has also created a Creativity for Musicians workshop that includes over 300 creativity exercises for musicians created by her. 
What does Brenda's music sound like?
Having grown up with the magical blend of rhythms and melodies, which encompasses Puerto Rican music, Brenda has expanded her sound to include: Latin, Soul, Blues, R&B, Funk, Jazz, Spanish Flamenco, Bluegrass, Rock and all sorts of multicultural fusions. The result is a pan-stylistic musical feast made up of expressive melodies, powerful rhythms, creative harmonies and adventurous improvisations. 
Feelin' Good

7:53

Preciosa

8:40

Cumbanchero

6:47

Black Coffee

9:12
Concerts
As a bandleader Brenda has performed in Puerto Rico, the Caribbean, Central and South America, the United States and Spain. 
Festival Highlights
Festival Intercultural "Entreculturas" (Motril, Spain)
New England Conservatory Improvisation Festival (Boston, USA)
Festival Patrimonio Flamenco (Granada, Spain)
Festival Internacional de Jazz de Granada (Spain)
Festival Internacional de Jazz de Carolina (Puerto Rico)
Festival Internacional de Percusión (Conservatorio de Música de Puerto Rico)
Mayagüez International Jazz Fest (Puerto Rico)
Fiestas de la Calle San Sebastián Festival (Puerto Rico)
Long weekends Jazz Fest at Palmas (Puerto Rico)
Art and Experimental Music Festival "Giratorio" (Puerto Rico)
Festival de Claridad (Puerto Rico)
Jazz en tu Plaza Festival (Rincón, Puerto Rico)
Inter Metro Jazz Festival (Puerto Rico) 
Boriquén Jazz Fest (Puerto Rico)
Chivas Regal Jazz Festival, (Puerto Rico)
Club Highlights
Café Berlin (Madrid, Spain), Ryles (Boston, USA), Global Connections Concert (Jordan Hall, New England Conservatory, Boston, USA),  Eshavira (Granada, Spain), Café Pícaro (Granada, Spain), Booga Club (Granada, Spain), Jamboree (Barcelona, Spain), Sala Vimaambi (Granada, Spain), Teatro La Chumbera (Granada, Spain), E-Jazz Plaza de Recreo de Carolina (Puerto Rico), , Un Alma en Piano (Teatro Universidad de Puerto Rico),  Jazz Nights at Marriot Hotel (Puerto Rico), Q Jazz Club (Quebradillas, Puerto Rico), El Boricua (Puerto Rico), Taberna Boricua (Puerto Rico) and many more. 
Collaboration Highlights
Throughout her professional career Hopkins Miranda has been active as a first call pianist on international tours and recording dates for a host of international artists Ricardo Montaner, Gilberto Santa Rosa, Marco Antonio Muñiz, Pandora, Glenn Monroig, Ednita Nazario among many others. 
Brenda has performed with Puerto Rican folk music groups Tambó Tropical, Los Pleneros del Coco, Plena Libre and Tambores Calientes.
She has also shared the stage and/or recorded with internationally known musicians like Puya, Bob Moses, George Russel, Bernie Williams, Yeva, Los Antihéroes, Pirulo, Aquiles Báez, Peter Row, Israel Paz, Tito Auger, Fofé, Eduardo Alegría, Javier (Vivanativa) Gómez, Cheryl Rivera, Ana del Rocío, Emily Gómez, Cachete Maldonado, Toto Fabris, Rachel Maduri, Henry Cole, Paoli Mejías and others.
Recordings as solo artist
"Puentes" (2017)
"Aeropiano" (2014), voted the #4 album of 2014 by the Fundación Nacional para la Cultura Popular
"Simple" (2012), voted the #9 album of 2012 by the Fundación Nacional para la Cultura Popular
"Recuerdos de Granada/Memoirs from Granada" (2009), voted the #16 album of 2009 by the Fundación Nacional para la Cultura Popular
"Bohemia" (1999) 
Boricua on Board" (1998) 
Recordings as guest artist
Puya P'a ti en vivo live in Puerto Rico DVD (Ahorake Corp., 2010)
En lo que Vol. 1 (En lo que música, 2009)
En lo que el hacha va y viene, Yeva (Ahorake/Rum&Humble 2007)
Seres , Seres de Plasticina (2003)
Union, Puya (MCA 2001)
There the Eye Goes Not, Michael Bullock Quartet (Tautology 2001)
The Already and the Not Yet, James Falzone Septet (2000)
After the Storm, Lonnie Elfbaum Solo Piano Compositions (Elf Music 1999)
Music on films and documentaries
2017 Festival Internacional de Cine con Medios Alternativos FICMA Official Selection "La Juventud"
2016 Emmy winner "El Bosque de Maricao"
"La Mecedora" (2007) 
"Yo Misma Fui mi Ruta" (2002)
Other Highlights
During her four years as the keyboard player for the #1 TV show in Puerto Rico, "Marcano el Show" she performed with musical guests Tito Puente, Sheila E., Gustavo Cerati, Beto Cuevas, Franco de Vita, Dave Valentín, Néstor Torres, El Gran Combo and many others.
Winner of Gilles Boulet 2014 first prize and medal awarded in Florianopolis, Brazil by Interamerican Organization for Higher Education.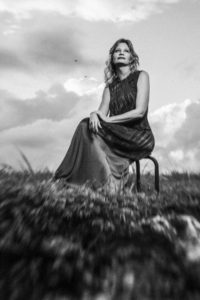 The music of her album Aeropiano was choreographed and performed by Petra Bavo's Hincapié modern dance company at the Campechada 2015.
Composer and performer for "El Maleficio de la Mariposa" theater piece directed by Pedro Adorno at Teatro, UMET.
Received recognition by the Asociación de Radiodifusores, Productores y Músicos de Salsa y Jazz de Puerto Rico.
Invited to perform for the Dalai Lama during his first and only visit to Puerto Rico.
Was the opening act for Jerry González and Jorge Pardo at La Telonera club in Spain.
Jazz Inside's Top Jazz CD Picks of 2016.
Keyboard player during 4 years for #1 TV show in Puerto Rico, "Marcano el Show".
Interviewed for a documentary for Spanish TV channel Canal Sur.
First instrumental music artist to be featured on TV show Crónicas Sonoras.
All About Jazz, Jazz N' Bossa and VID90 Jazz Artist of the Week. 
New Age Magacín Artist of the Month and nomination for Artist of the Year.
Pianist and composer for two years for the flamenco show "Raíz y Duende", which was part of the Festival Patrimonio Flamenco 2008, organized by the Granada City Council in Spain.
The first woman musician to perform on the TV show "En Clave de Jazz TV" in a special edition dedicated to Puerto Rico's jazz pianists.
Included on the "En Clave de Jazz" radio program's list of "most important Puerto Rican pianists".
Performed at the first encounter of Puerto Rican women in jazz "E-Jazz".
Performed as guest artist with the Conservatorio Profesional de Música "Ángel Barrios" Big Band.
Education
Because of her remarkable talent she was admitted to the Conservatorio de Música de Puerto Rico while still attending high school to begin undergraduate studies in Classical Piano.
Bachelor degree (Magna cum Laude) in Classical Piano from the Conservatorio de Música de Puerto Rico.
Masters degree with honors in Contemporary Improvisation from New England Conservatory in Boston.
Doctoral Studies in Musicology from the Universidad de Granada in Spain.
She was also awarded a Berklee College of Music scholarship. 
Contact:
Return to Menu |